Roach Demolition's works can form part of the tree removal process as part of the demolition works. Trees up to 5m in height (in most cases) can safely be removed by the machine during the demolition process.
Dependent on the size of the trees, Roach Demolition can either remove them or we can manage the removal process through an arborist of your choosing or through those that we work with on a regular basis.
Trees that you wish to retain or that the Council has advised will need to remain, seen in the adjacent photographs, can be protected whilst the demolition works are being carried out on your property.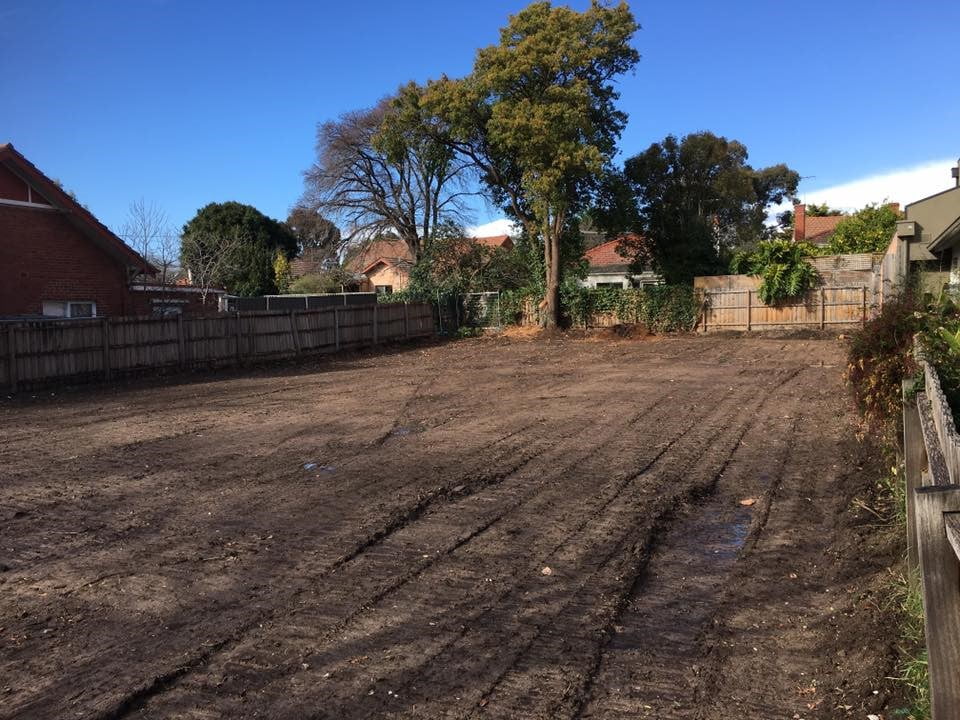 Your property may require a planning permit for the removal of the trees in Melbourne; this is something you will need to discuss with your local Council prior to the demolition works starting on site.
Tree removal Melbourne may include your local Council requesting that you retain trees on your property because of their size, the type of the tree (which may be a protected and/or a native species) and if there is a significant landscape overlay on your block.
These are questions that your local Council can advise you on prior to the works. The development and issue of a planning permit can take up to 12 weeks to complete, it is important to factor these timelines into your project to ensure that your project meets your required deadline.